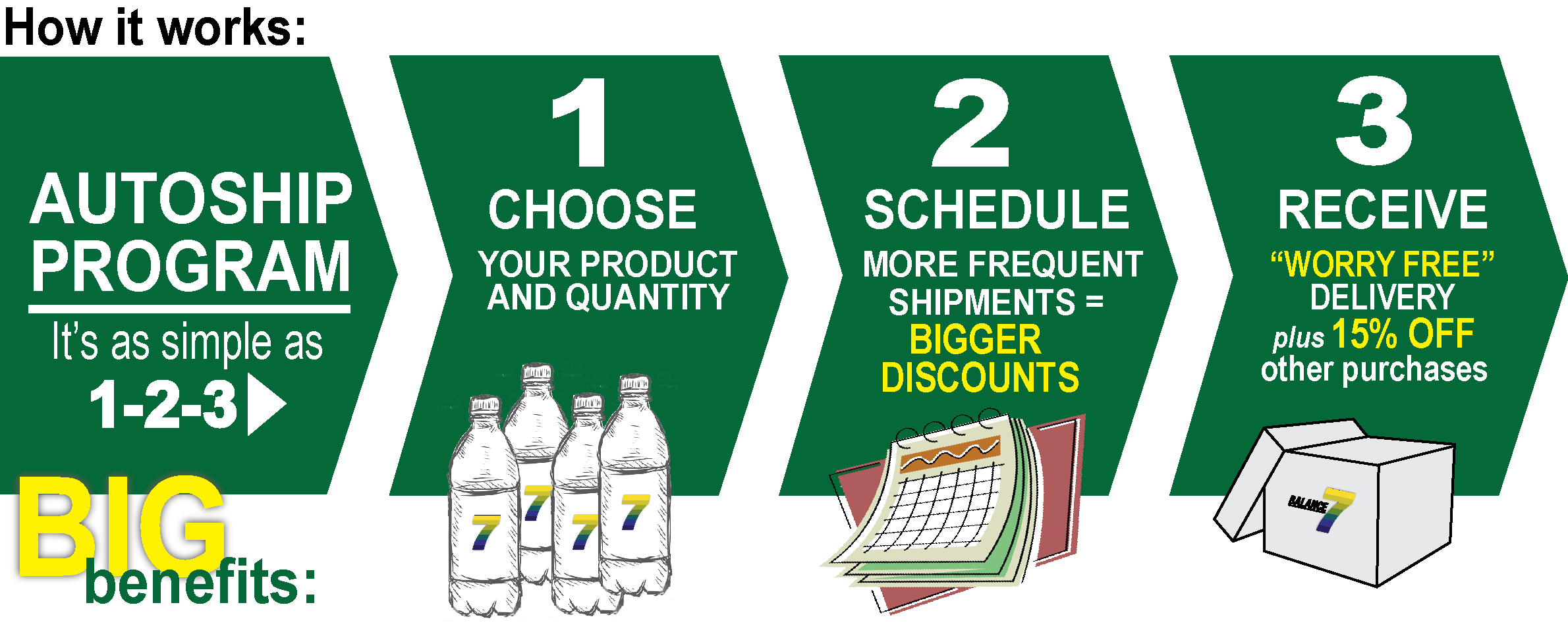 BIG DISCOUNTS!
By enrolling in the Auto Ship program you will be receiving a BIG discount that guarantees you the lowest possible price for Balance 7! Get that discount!
UP TO 35% OFF
when enrolled in the Auto Ship Program
"Worry Free"
Once you place your auto ship order, we automatically ship and bill you on your schedule! You'll never have to think about it again! You won't need to worry about something you can't afford because you can skip shipments or unenroll any time!
15% Off
Other Purchases
If you are a Rewards Distributors, you also qualify for an extra 15% off on some of our most popular products (and 5% off on select accessories!) Yes, we love giving discounts, and we bet you like getting them!
---
Like Placing a Regular Order!
Setting up an Auto Ship is simple! Go to the product page, select "CHOOSE OPTIONS" highlighted below the product photo . Select either "Send every 2 months" or "Send every 1 month". Watch the price drop! Click "Add to Cart" and complete the purchase. You're enrolled!
---
Auto Ship Products
Get our most popular products at your selected interval and SAVE big!